Another greyt day!!  It was a bit windier, not too many people and their dogs on the beach, but we still had a wonderful time.
Check out my family–melts my heart <3
Fallon is pretty good about pacing herself, and was happy to cuddle with Dad while Maggie and I walked the beach.  It was honestly a bit too windy to be 100% perfect–maybe it was 95% perfect.  We all loved it.
We found ourselves farther down the beach than I wanted.  Fallon was a trooper and happily hopped back.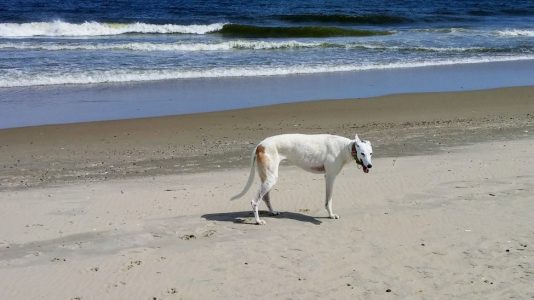 Then we took a short rest, and attended a greyhound party!
One more full day–it's supposed to be cold, but a cold day at the beach is better than most days at home!!